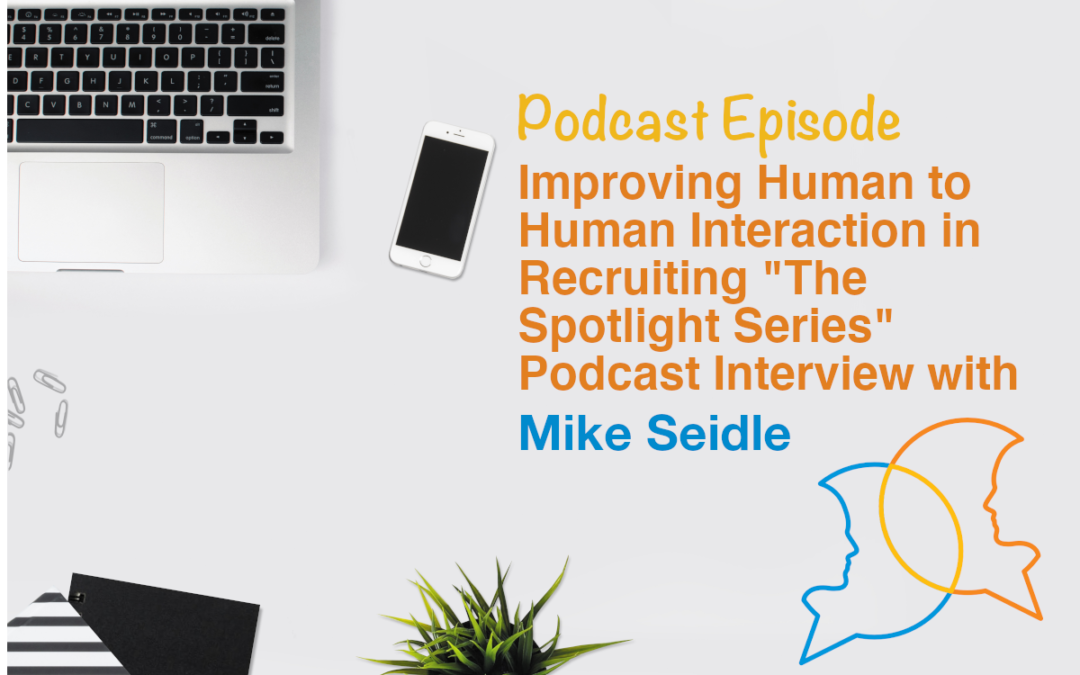 On this occasion, Mike Seidle joins Nicola  Steel, host of The Spotlight Series podcast to talk about the importance of improving the human to human interaction in the recruitment process. Also, how it speeds up the process while improving the candidate experience. 
When is it best to use chatbots and when a human is better? Chatbots are best for yes/ no questions but are terrible at carrying on conversations because they lack emotions such as empathy, adaptability and humor. His solution was to have live human conversations via text which is both efficient & inexpensive.
When building his teams, Mike looks for exceptional communication skills, a love of learning & shared values.  His advice to entrepreneurs is to ask questions & really listen to the feedback & also keep your ego in check!
His final piece of advice comes from Jack Welch – "Know the facts & act on them"!
Mike is a serial entrepreneur who has founded 6 businesses. Last year, he had to reinvent his company very quickly when his revenue dropped by 85% & PivotCX was born.