With AI becoming more commonplace in our working lives, we've seen an increase in the ease and speed with which we can roll out tools like chatbots.
Where does this leave human-to-human conversation in the recruitment process?
Do job seekers prefer talking to a bot over a human?
As Mike explains, it becomes clear pretty quickly that chatbots still have their limitations.
In contrast, chat agents, or candidate advocates, can handle 300 – 400 conversations in a day. They are easy to train and adapt quickly to changes in script and the environment.
For this reason, we see a space to nurture the human to human connection in recruiting. In turn, they hand off highly qualified candidates to recruiters.
Join James Whitelock to discuss this is Mike Seidle, co-founder of WorkHere, now known as PivotCX.
Mike talks us through the value of a live conversation with a human instead of a bot and how you can manage this at scale.
#MarketingRules
Want to learn more about how Pivot CX helps companies make quicker hires? Request a demo.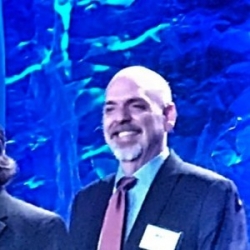 Latest posts by Mike Seidle
(see all)