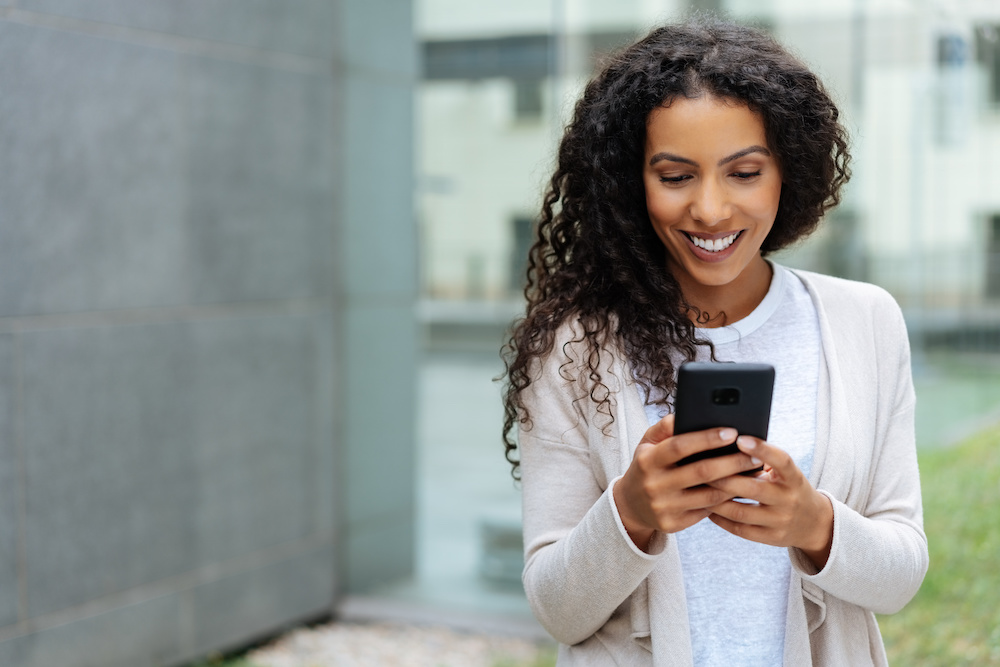 INDIANAPOLIS (April 6, 2022) – – Regardless of who you talk to, employers are having a terrible time finding qualified people to fill open positions, citing more jobs than candidates. However, a new report published by PivotCX and JobSync suggests the issue is not simply a lack of candidates, it's the slow response time to jobseekers who often wait weeks for a response to online applications. A simple change in strategy, responding to candidates via text within minutes of applying, can lead to a monumental shift in hiring success.
The recruiting benchmark report, 2022 Best-in-Class Candidate Engagement, tracked 500,000 job candidates in seven key industries obtained through job board applications to understand the impact of SMS text responses on candidate engagement. The biggest finding: by immediately connecting with applicants via text increased engagement—human-to-human conversations—by as much as 70 percent. The majority of jobseekers reached a live recruiter within 10 minutes of applying.
"That is a gamechanger for employers and candidates," says Mike Seidle, PivotCX co-founder and CTO. "This near real-time engagement gives employers the opportunity to have the first pick of the best candidates. The majority of people accept the first offer so the sooner an employer can connect with interested candidates the better. For candidates, they get the immediate gratification of a human response instead of sitting in the dark for weeks wondering where their application is in the hiring process."
The study analyzed the impact of SMS text across key industries, including education, health care, manufacturing, warehousing, personal care, trucking, and technology. The increase in engagement was about 60 percent across the board, with the highest engagement rate coming in education, with 70.1 percent of candidates responding to the text.
Another key takeaway is how quickly candidates responded to the initial text from the company recruiting. This ranged from a few seconds to several  minutes based on industry. For example, healthcare, technology, and trucking candidates had an average response time to a text of around four minutes. Personal care candidates—hair stylists, cosmetologists and barbers—typically responded within 10.5 minutes.
Jobseekers' rapid response to text messages is a clear message the days of waiting games are over, says Leah Daniels, chief commercial officer at JobSync. "Ninety-three percent of U.S. workers have smart phones and about 70 percent are using them to apply for jobs. Once they've put their hand in the air by applying on a job board, they're ready to be acknowledged and engage with recruiters. In response, recruiters need to respond in real time and start moving people through the hiring process. Those who can deliver the immediate gratification within minutes of receiving an application, will have a huge advantage over other employers," Daniels says. 
PivotCX and JobSync conducted the study in part because of the profound difficulties recruiters face in accessing and connecting with applicants. For a variety of reasons, people don't respond to phone calls or emails, frustrating recruiters. 
Says Seidle, "Recruiters have to engage with as many candidates as they can as quickly as they can. To do that, they have to use the preferred method of communication, texting. Ninety percent of people open a text message within three minutes. Compare that to email where only 20 percent are opened. A simple change in strategy will accelerate the hiring cycle time from an average of 42 days to less than seven and increase the productivity of recruiters exponentially."
Click here for a complete summary of the 2022 Best-in-Class Candidate Engagement recruiting benchmark report.
About PivotCX
PivotCX' candidate engagement platform accelerates candidate flow and human-to-human conversations that empower recruiters to make better hires faster through live SMS texting. At the same time, PivotCX replaces the long, opaque hiring process for jobseekers with immediate, personalized gratification upon applying for a job, enabling them to land a  desired job quickly and with confidence and transparency in the process. PivotCX' platform integrates with many ATS, CRM, and HRIS systems as well as job boards, social media, and career websites, and enables automated and person-to-person conversations via text, email and voice. Data collection and thoughtfully designed, information-laden dashboards complete the SaaS solution that's quickly becoming the go-to tool for recruiters. Learn more about PivotCX here.
About JobSync
JobSync empowers talent acquisition professionals to get more quality candidates from their existing solutions be emulating the ATS application process directly on job sites, creating a seamless direct apply experience for applicants, doubling the candidate volume. JobSync automates the data connections in the talent acquisition providing integrated direct apply solutions, job distribution, and seamless integrations between job boards ecosystem, ATS, and other systems used by recruiters. JobSync's solution reduces friction for candidates, recruiters, employers, and vendors. Learn more about JobSync and how the company improves the efficiency of talent acquisition teams here.
###
Media Contact: Melanie Lux, 803-331-4794 or press@pivotcx.io
Find out: PivotCX helps your company respond with a live person in seconds to candidate inquiries. 
Want to learn more about how PivotCX can improve your applicant flow? Request a demo.