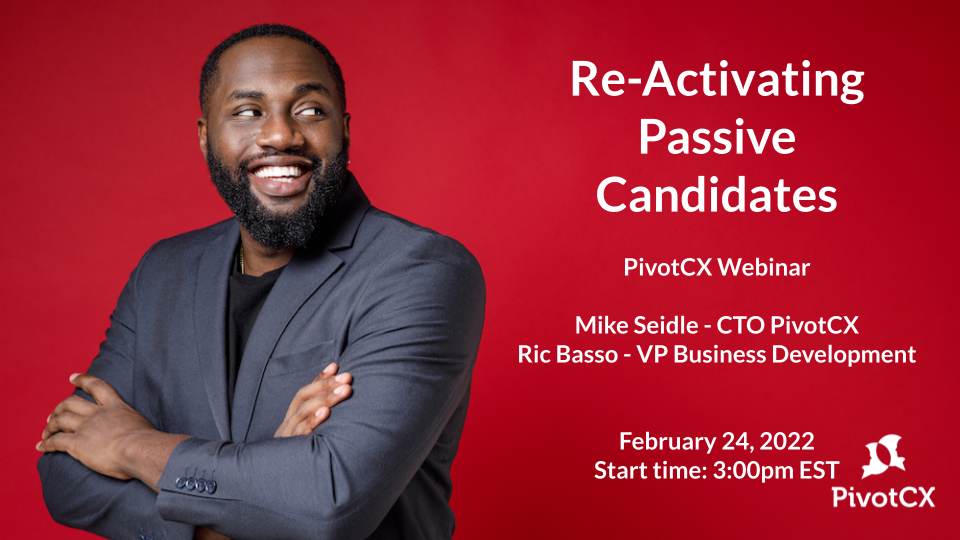 Overview
Many employers are experiencing a labor shortage. The previously inexhaustible pools of active candidates have been drying up. Now is the time for many of them to tap into their reserves to reactivate passive candidates.
Mike and Ric will talk about tapping into employers' hidden market of previous applicants and reactivating passive candidates. Life happens and  the timing might not have been right when they first applied, but right now could be the right time! Refresh your talent pipeline and spark new interest in your previous applicants to fill your current openings.
Our Moderators
Mike Seidle is a serial entrepreneur and software developer with deep experience in HR Tech. Mike heads up product operations and product development for PivotCX. He brings over 30 years of experience in marketing, software development, product and user experience design, and a proven track record of leading technology-driven teams.

Ric Basso has over 30 years of professional sales management experience, 13 of which have been in the HR Tech space as one of the first 50 employees at Monster.com. As Vice President of Business Development, Ric is a passionate sales and partnerships leader with the personal mission of bringing people together to advance their lives.