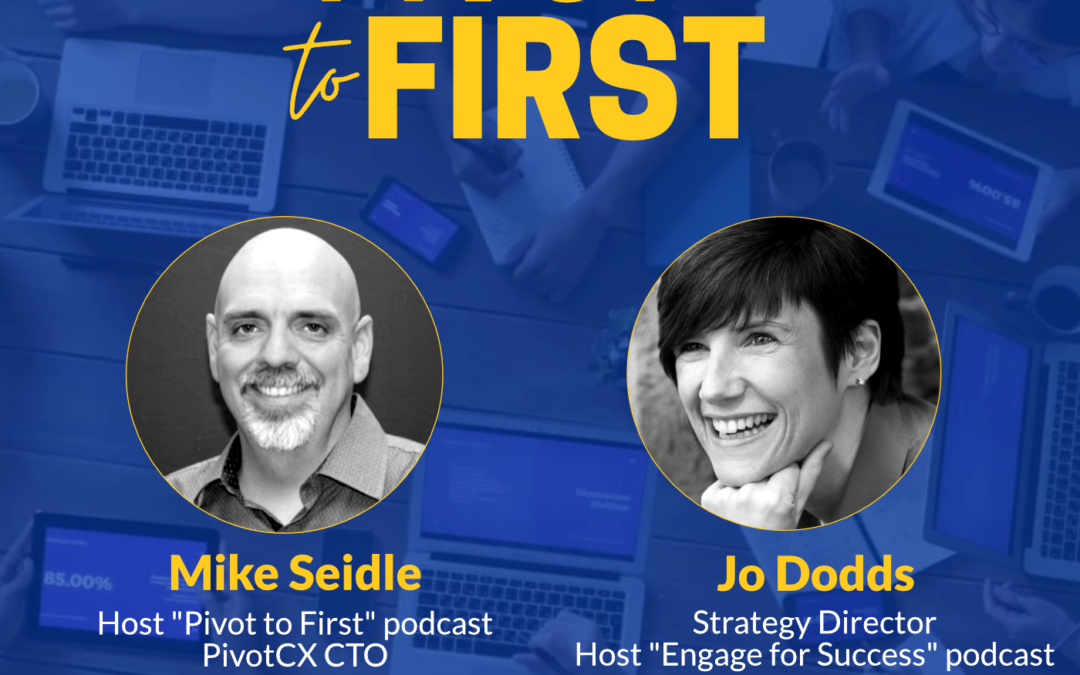 In this podcast episode, Mike chats with Jo Dodds, host of the podcast Engage for Success and a leader of the employee engagement movement.
Ever since the Engaging for Success was published in 2009, Jo has been at the forefront of advocating for best practices in employee engagement. Employee engagement and success have grown into an important cornerstone of a successful company. While hard to define, employee success can be considered as people need to have something meaningful about their work to do the best job they can. Employee experience is the next step forward.
With the Great Resignation, people are shuffling across companies but not everyone is finding that they're getting what they signed up for. Companies lose good people because they are not talking to everyone. Start out with the supposition that ALL CANDIDATES are good people to talk with and you'll do a much better job with recruiting.
Important to a successful employee engagement strategy is to focus on the 4 enablers:
1. Strategic Narrative – Visible, empowering leadership providing a strong strategic narrative about the organization, where it's come from, and where it's going
2. Engaging Managers – who focus on their people and give them scope, treat their people as individuals, and coach and stretch their people.
3. Employee Voice – Employees are seen not as the problem, but rather as central to the solution, to be involved, listened to, and invited to contribute their experience, expertise, and ideas.
4. Organizational Integrity – the values on the wall are reflected in day-to-day behaviors. There is no 'say–do' gap. Promises made and promises kept, or an explanation given as to why not.
Learn more about Jo Dodds and the Engage for Success movement here: https://engageforsuccess.org/